Gotha Games is formed by a small group of board game enthusiasts. We have been playing games for more than 20 years and are now presenting our games to the boardgaming community. Our designs focus on deep strategy, elegant mechanics and top quality components. Try us out!
A. Lala
Contact us
For general info: info@gothagames.co.uk
For trading enquiries: shop@gothagames.co.uk
Tadmor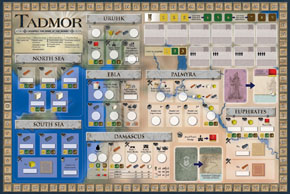 In Tadmor players take the role of rich merchants based in Palmyra.
They will increase in power and prestige by expanding their trading routes and by contributing to the political and religious life of the city.
In the game, a merchant's success is measured in Prestige Points. The winning merchant is the one who scores the most points at the end of the game.
Discover more ...
________________________________
Expo 1906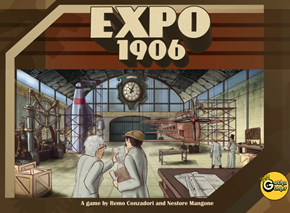 Expo 1906 is a mind-boggling game of inventions and technological advancement in which strategy and puzzle solving combine together to give a truly intense, rich and deep game experience. A game lasts 90 minutes and can be played from one to four people. Discover more ...
________________________________
Race! F90 Series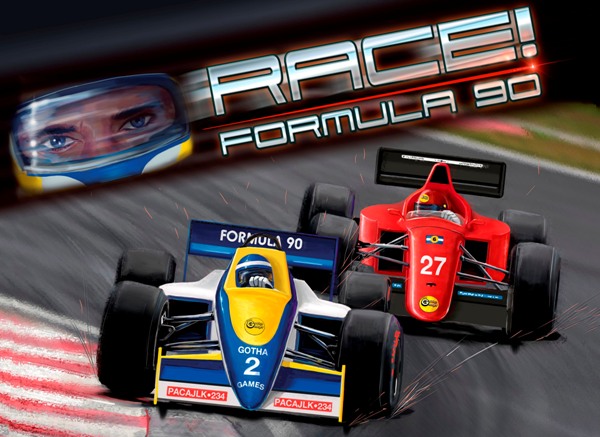 Race! Formula 90 is a car racing game simulating all typical elements of a motorsport event: car strategies, weather changes, pit stops, tyres management, overtaking, doubling and of course damages and crashes.
Discover more ...
________________________________
18XX Series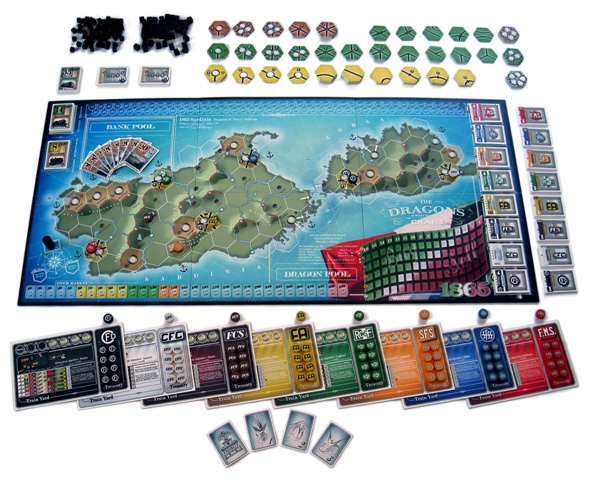 Play the role of 19th century entrepreneurs investing in the construction as well as the financial and operational management of railways. Selling and buying shares on the stock market, seeking new sources of funding, laying track and placing stations, running trains and paying dividends are all basic elements of 18xx games. Discover more ...
________________________________
Ventonuovo Games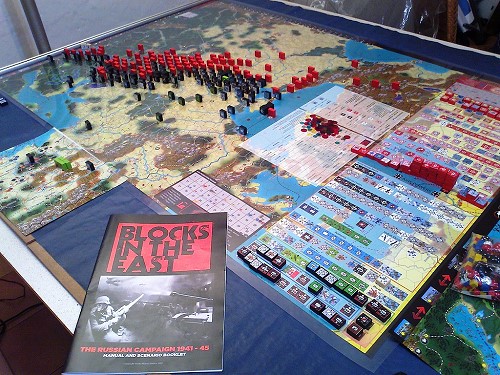 Developed on wooden blocks and cubes system, with a full laminated multicolor 125x87 cm map board, there's not any paper component. The games covers WWII conflict on the strategic scale level. Discover more ...
Find us on Facebook
Retailer Store
We have opened a dedicated store for our retail costumer. Now you can by at a retail price from all over the world
Register today here.
________________________________
Cotton Bag
To ease the resource tile fishing in Expo 1906, we can provide a cotton bag. You can find it as an addon on the Expo 1906 Purchase page.
________________________________
Hand Painted Cars
Race! Formula 90 will be sold with single color plastic cars inside the box.
You can get at a special price a full set of hand painted metal car models. Specifically designed for us by Giorgio de Michele. To be used also with other car racing games.
Buy them at our shop
________________________________
Gotha Games means style
As an accessory on the Sardinia 1865 purchase page you will find Regno d'Italia 19th century style Fake Money. To be used with 1865 Sardinia, 1841, 1850Jr, 18FB